About Zane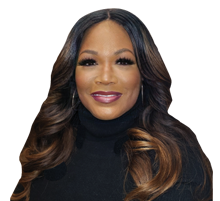 Zane George, a native Houstonian, has called Houston her home her entire life. She welcomes the opportunity to assist you with your real estate needs and commit to giving you her very best. Zane's approach to real estate is different, one that is built on personal touches, win-win deals and positive results. She utilizes the latest technologies, market research and business strategies to exceed your expectations. More importantly, Zane listens and that means she find solutions that are tailored to you not others.
"Buying and selling a home is one of the most important financial decisions you will make. You need to hire a Realtor® who is knowledgeable of the area as well as of changes in the market."
Zane, is committed to being your Personal LifeStyle Marketing Consultant for your home buying and selling needs. She totally work for you rather you're here working side by side with her or you're on vacation with your family…You'll want an agent ready and able to make a fulltime commitment to you, and that speaks Zane!
Zane's enthusiasm and passion as a real estate professional projects KNOWLEDGE and ACTION, and by completing her College Degree in Real Estate shows her seriousness of her business and commitment. This will be one of Zane's greatest cornerstones of her accomplishments.
As her motto says, "Ownership is a source of empowerment and a sense of belonging" Contact Zane today at (713)261-8128, so that you may discuss your plans to buy, sell or lease your home.
Your Personal LifeStyle Realtor, Exceeding Expectations… One Client At A Time…
Zane